Monsieur Bertin
by Jean Ingres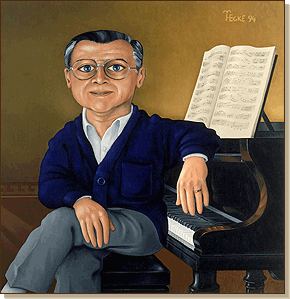 Portrait of radiologist Dr. Levente Mitrovics
34,7" x 33,5"


here is a story behind every painting, as well as my portraits. At best from an interview in person, when doing a portrait of a contemporary.
I visited Dr. Levente Mitrovics in his radiology practice and in his private home.
He showed me around and told me that he would love to show his passion for playing the grand piano in the portrait, way more than he would be interested in making his professional career visible.

With the coloring I glean inspiration from
the portrait of Monsieur Bertin from the year 1832 painted by Jean Ingres.